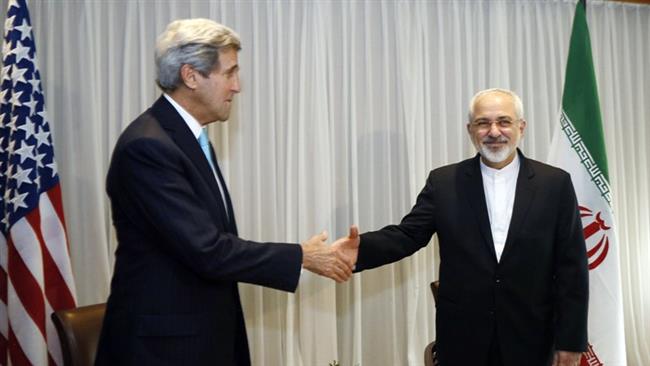 U.S. Secretary of State John Kerry and Iranian Foreign Minister Mohammad Javad Zarif held a second meeting on the margins of the Munich security conference.
 Details about the second conversation between U.S. and Iranian heads of Foreign ministries are not given, besides the obvious for all General formulation of the theme of the meeting was "the preparation of a further round of negotiations between Iran and the "six" of international mediators (five permanent members of the UN and Germany) of the agreement on Tehran's nuclear program".
Views:
Razmjoo 
So when is the next big meeting scheduled between the P5+1 and Iran? This is just a sideline meeting.
tina
we pray for good result
Commenter
What is still to discuss with Iran?. Iran is all quenchers (including to Khamenei and Rouhani) show us what has Israel shown as suspicious hole with your finger by Mullah have hidden their atomic bomb. Displays Mullah the hole, then Kerry in name of humanity, his fingers may be inserted into the holes and look for the atomic bomb. Kerry finds no signs of atom bomb, so shall all sanctions will be abolished and the losses from false Anschuldung by Israel (estimated $ 40 billion) to pay out of the pocket of Netanyahu Israeli taxpayers and directly put it on the hand of the axis of evil Khamenei.

Khamenei should know what to do if he is rich $ 40 billion, or $ 300 billion poorer, it does not change the fact that we can not continue not pursue the rats that have cursed her hand in the blood of Syrian children
---