"I am Kenji": Japan mourns
expand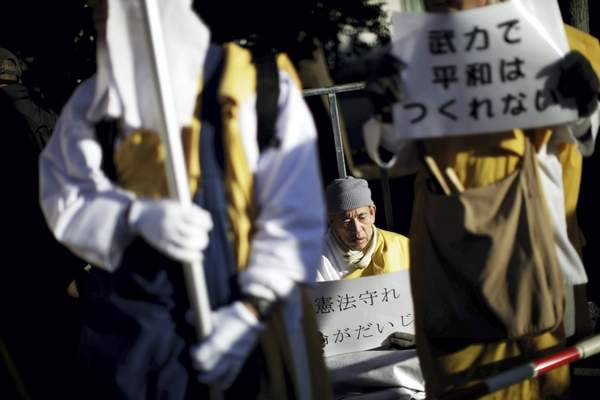 In front of the office of Japanese Prime Minister gathered rally to honor the memory of journalist Kenji Goto executed by the action grouping "Islamic State". In the hands of the people kept the photo of the murdered and the inscription : "I am Kenji".
Solidarity actions are being held in other cities of the country.
Views:
MC
To the people of Japan and the family of this young man, I in the USA offer my true, heartfelt condolences. We here know the horror of dealing with these people and I am sad that it took this murder of one of your own to, hopefully, make you realize that they will reach every country on this planet and the world needs to come together as one to destroy this evil in our world once and for all. They have only thousands, the world has billions of people and here we are the USA, knowing the danger they pose almost alone in trying to rid the world of them. Again, sorry for your loss!
JL
When is it going to be enough? We cannot tolerate letting these terrorists grow and gain the resources of cities and nations they are occupying. Many countries have now been affected. Its time to go in there with a multinational invasion force and stamp them into the ground. Heck even Iran has voiced opposition against ISIS. Don't negotiate, don't pay ransom, hunt them down and destroy them. Not imprison them in GITMO , destroy them. They are now brainwashing children as seen in videos . Imagine this problem in 10 years when those kids have been falsely indoctrinated. Its only a matter of time before they will have the ability do pull off an attack that will kill thousands or tens of thousands, lets mot wait until then
---
Published by
Anthony
, 02.02.2015 at 07:03
Понравился наш сайт? Присоединяйтесь или подпишитесь (на почту будут приходить уведомления о новых темах) на наш канал в МирТесен!
1
Показы:

1
Охват:

0
Прочтений:

0
---