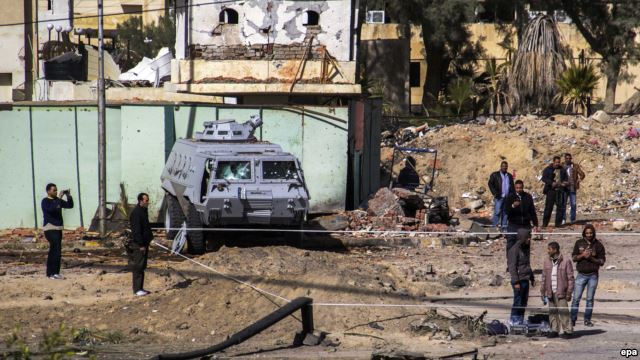 Egyptian President Abdel-Fattah al-Sisi interrupted foreign visit after the murder of more than 30 security forces in the Sinai Peninsula. As reported in his office, the President shall be immediately returned to Cairo from Ethiopia, where he was at the African Union summit.
Views:
TERRY
Must go in and kill anything that moves, usually works.
David
Egypt needs to defeat these Palestinian terrorists.