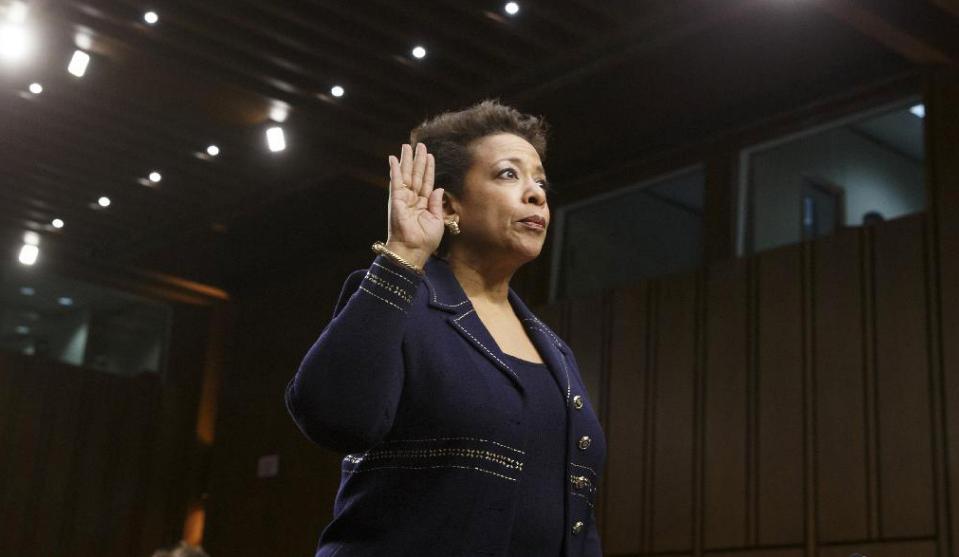 Loretta Lynch won approval from a key Senate committee Thursday to serve as the nation's next attorney general, as divided Republicans clashed over her support for President Barack Obama's immigration policies.
Opinion:
Ducky 
I wan't to be assured of something before I really give my opinion. Potentially anyone is qualified for this position with the education that this women has. I have very little doubt in my mind that many people can do what they are told. It is my hope that they are educated and have the right demeanor to do it truthfully and honestly while in office. That is what stands out to me in this article, a convenient lack of back ground for those who might not be as well versed in her life and ambitions.
- So, It again revolves solely on politics, does she support the right thing that this particular party supports.
-Is she being put on the pedestal because she would the first Black Woman to hold this position as a tactic by the Administration. If denied they can scream racism and set up a racially charged 2 years leading to another election. I'm not saying that is what is happening, as I am sure she was not picked out of hat at random.
-Just make sure she can do her job unbiased to any allegiance outside of the Law.
That is all I ask as a tax payer and registered voter. Let's make decisions for America again and not just Democrats and Republican parties combined.