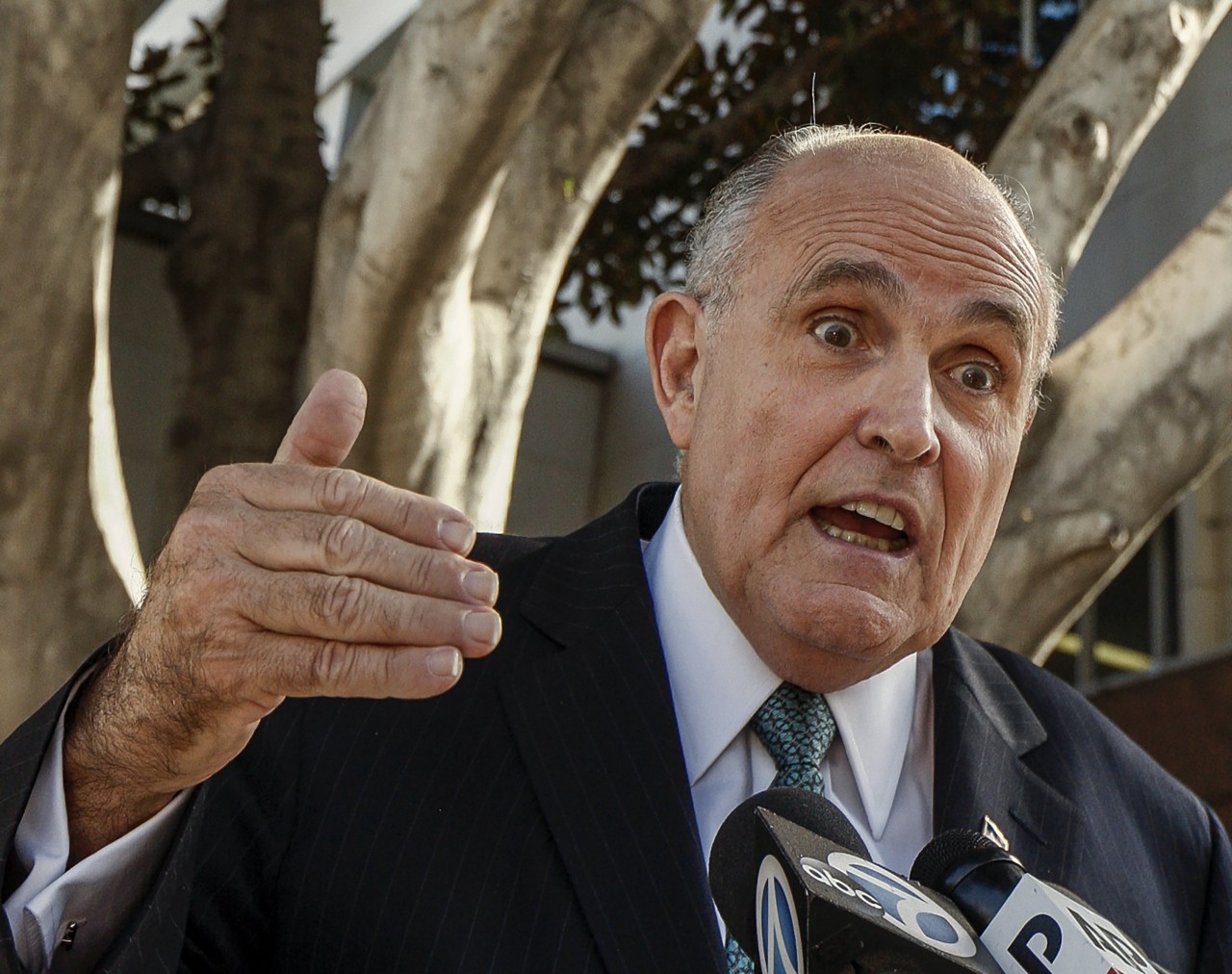 Former New York City mayor speaks out at private GOP dinner.
Rudy Giuliani says he believes President Barack Obama does not love the United States — or the people in it.
Views:
Gary 
From Wayne Barrett's article about Rudy in today's NY Daily News:

" The onetime presidential candidate also revealed at the party that Obama "doesn't love America," an echo of a speech he'd delivered to delirious cheers in Arizona a week earlier when he declared: "I would go anywhere, any place, anytime, and I wouldn't give a damn what the President of the United States said, to defend my country. That's a patriot. That's a man who loves his people. That's a man who fights for his people. Unlike our President."

Rudy may have forgotten the half-dozen deferments he won ducking the Vietnam War, even getting the federal judge he was clerking for to write a letter creating a special exemption for him. And remember Bernie Kerik? He's the Giulaini police commissioner, business partner and sidekick whose nomination as homeland security secretary narrowly preceded indictments. He then did his national service in prison.
DontFanMeBro
This is what is so great about freedom of speech, that a complete moron like Giuliani can freely express his idiotic views without fear of repression.
As a matter of fact, it is a sign of the strength and resilience of our political system that a certified fool and licensed imbecile like Giuliani is free to brazenly voice the most insulting and mind-bogglingly stupid opinions about his own president.