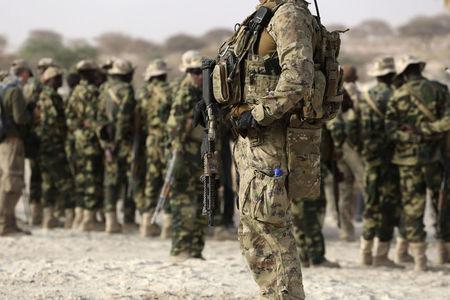 Under the glare of the Saharan sun, a U.S. special forces trainer corrects the aim of a Chadian soldier as he takes cover behind a Toyota pick-up and fires at a target with his AK47 -- a drill that could soon save his life.
Opinion:
paul 
Another continent the MIC can sell weapons to, under the guise of terrorism, and US oil companies can move in and set up shop!

Washington politicians can turn Africa into another ME, where the taxpayer will be fundind conflicts for many years to come!