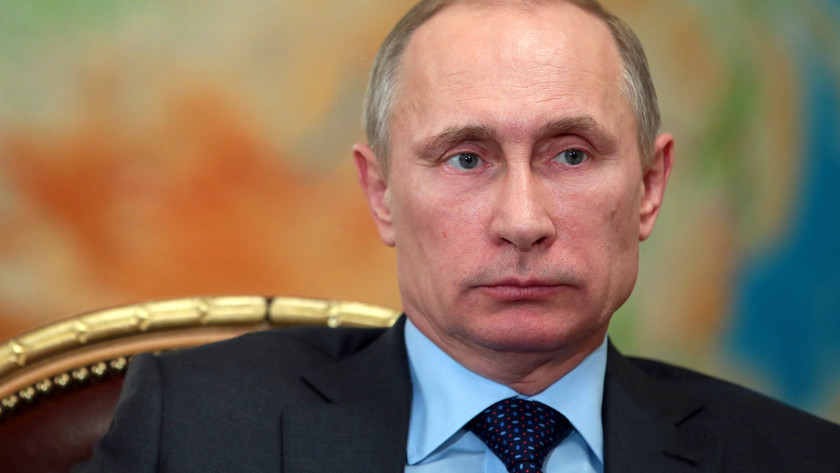 Putin narrowed his immediate environment to a bunch of radical security agencies.According to Bloomberg, now President of Russia Vladimir Putin surrounded only by the representatives of the security agencies, consonant with aggressive policy towards Ukraine, businessmen in this environment does not remain.
Views:
Olo5

 
Putin wants to be treated as equal. The West should give him a dignified way out of the mess he got himself into. He won't back down under economic pressure. Crimea is lost. Obama and European leaders should negotiate to end the conflict in Eastern Ukraine by giving the region more autonomy. In a long term, Europe should become energy independent from Russian gas and oil.
Birdsong 1
Putin only deals with his inner Circle of War supporters - his War Consul. Classic retrenchment to total control and power of the state just like the old Communists. He is the undisputed dictator
and he will continue to support his border War with the Ukraine until conditions in Russia force him to stop.....What ever that will be.....
authorized
Oligarchs have no loyalty to any nationality. Their wealth transcends all of these old relationships.