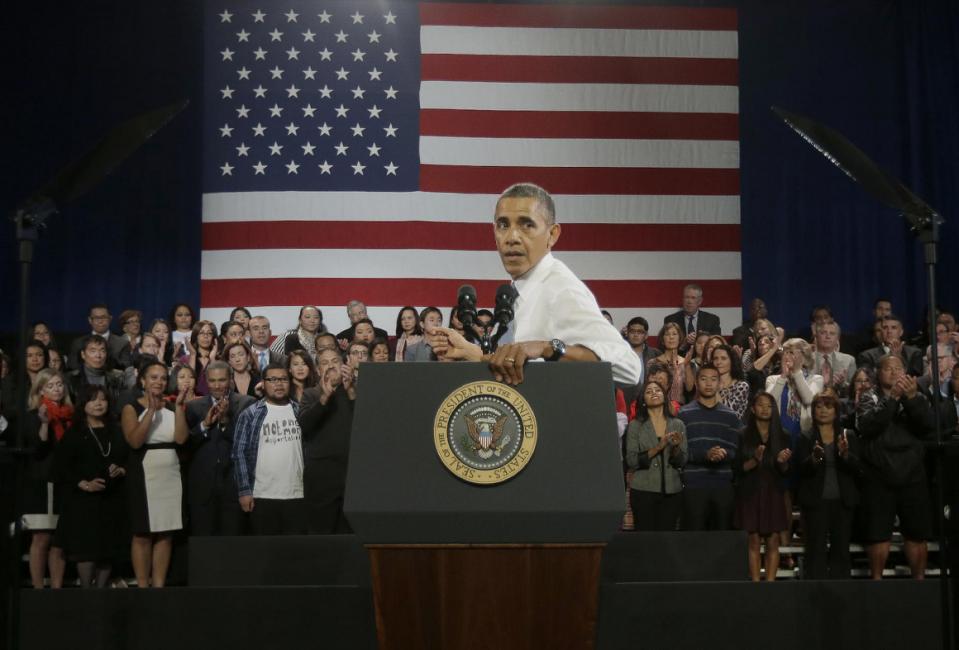 During his 2004 run for U.S. Senate, Barack Obama wondered if the campaign slogan "Yes We Can" was too corny.
According to David Axelrod, Obama's media consultant at the time, it took Michelle Obama to convince the then-Illinois state senator that it wasn't.
Views:
Commenter
Can we engage in relentless partisanship and threaten to veto a record number of bills while whining about "Washington dysfunction"? Yes we can! Can we spend SIX YEARS studying a single pipeline permit application and then call it a "proven process" with a straight face? Yes we can! Can we release five hardened terrorists in exchange for a deserter? Yes we can! Can we employ "strategic patience" and allow Islamic jihadists to take over huge swaths of North Africa and the Middle East? Yes we can!
David
Think about "today's Obama."The contrast with 2008 is striking and painful. Six years ago, his groupies fainted as he read from the Teleprompter. He spun promises like cotton candy. He grandly promised that, when he moved into the Oval Office, he would close the prison at Guantanamo Bay and open the files of government, making it the most transparent in history. He would wind down America's long wars and mend America's strained relationships with Russia, Iran, Syria, China, North Korea and Venezuela by opening the warm hand of friendship.