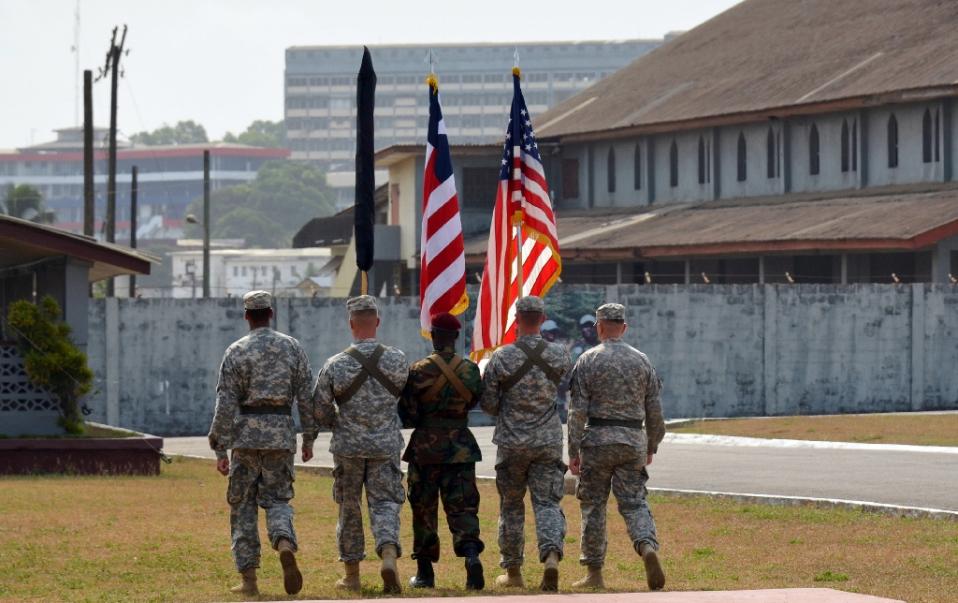 The United States staged a military ceremony Thursday to end its five-month Ebola mission in Liberia, with the west African nation in recovery from the worst-ever outbreak of the virus
Opinion:
Rastefer 
Here is a very good example of Republican stupidity:
I remember when Obama sent our troops to fight Ebola at its source. It was right around the 2014 election. Every single Republican was screaming foul, that Obama is going to bring Ebola to our shores, that he's going to get us all killed. That is on top of their claim that Mexican immigrants are also bringing Ebola at the southern border.

And that is how they won the 2014 election. We all know voters are easily scared, that is ok.

But what most didn't realize, but Obama did, was that you have to fight this disease at its source. You can't sit back and do nothing and expect Ebola not to land on our shores, as a matter of fact it did. But the only way you can control it by fighting it at its source, and that is what Obama accomplished.

One more win for Obama. Eat that.