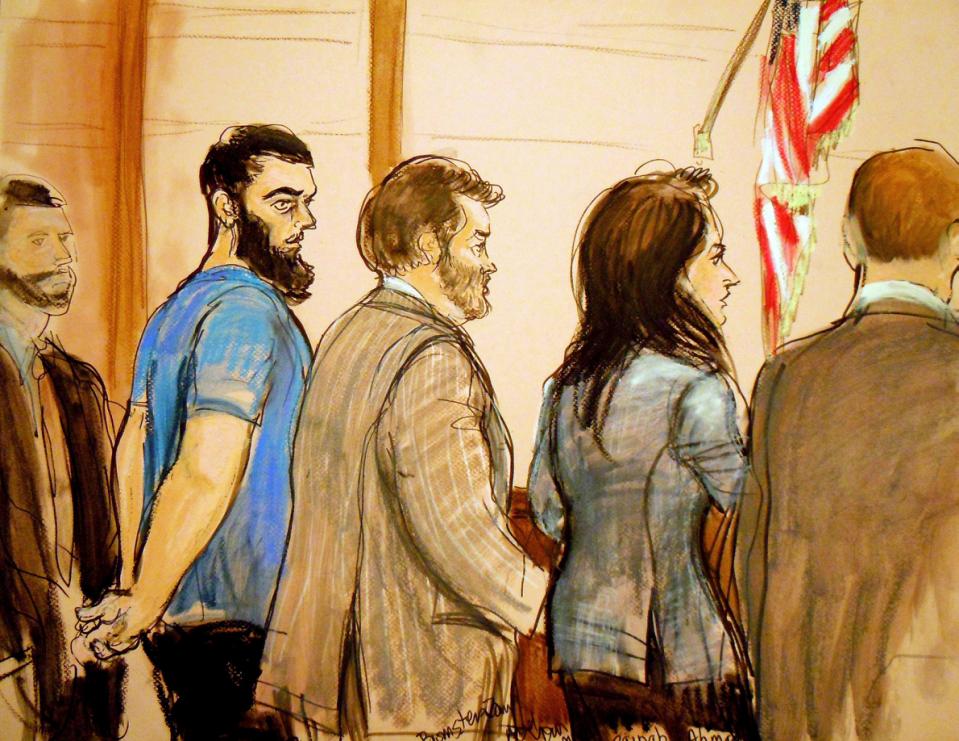 A Pakistani terrorism suspect on trial in New York was among several young recruits under orders by al-Qaida to infiltrate Western society and pull off the biggest operation since the Sept. 11, 2001 attacks, a prosecutor said Tuesday in opening statements.
Opinion:
Ed Bolling 
There are hundreds of these operatives in the US at this time, under the guise of being peace loving people. And the scary part of it all is Our government knows who many of them are and are doing nothing to have them leave. We knew of the ones that pulled off 9/11 and even trained them here in the states to fly the planes used to destroy and kill our people. Other countries warned our government about these people and what they were up to.
Our Governments lack of action caused the death of hundreds of our people and then did what they could so the American people wouldn't retaliate against them. Are peoples memories so short that they don't remember how the whole terrible aftermath was handled
We have had smaller attacks or attempted attacks on our soil since and our government still views as peace loving people. Just look at what they are doing all over the world , yes these are all just peace loving people who are just misunderstood.
.