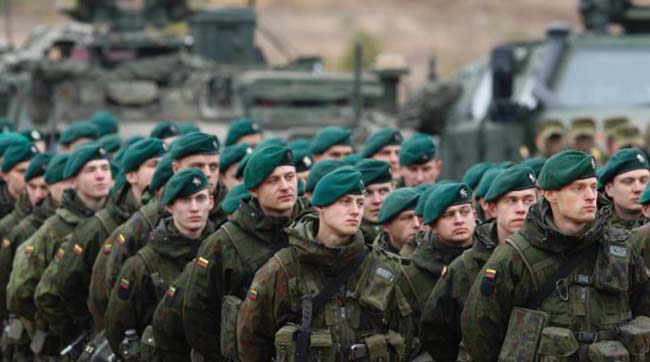 The Lithuanian government is afraid of an attack by Russia and gives its citizens advice about how to behave in case of war.
In the case of an invasion Lithuanians should organize Twitter and Facebook and try to start cyberattacks against the enemy. In addition, citizens must resist the invaders with the help of demonstrations, strikes, or at least reduce the rate of work.
Views:
jay_diggity
yeah sure. do the lithuanians know this? western media has a way of over reporting nonsense not actually going on
ties

 
Russia will never invade them ,but if they don't join the EU they will be invaded.
First Kerry then McCain some money to the wright people and boom instance overthrow. Use your controlled media , shoot down a passenger plane and blame it on ,who ever would ever try to help them. Easy ,,, Can't believe know one has ever thought of it !!!!!!