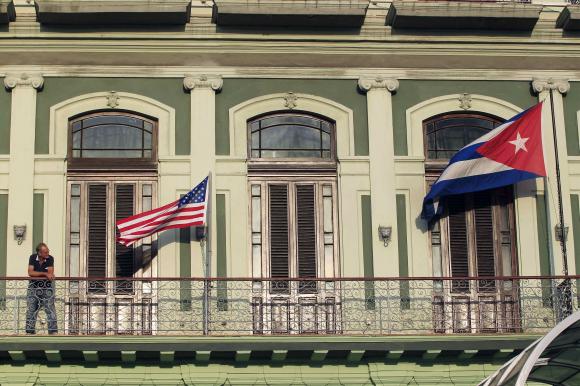 Negotiations at the highest diplomatic level between the U.S. and Cuba began in Havana for the first time in 35 years.
Meeting of diplomats became possible after that Barack Obama and Raul Castro announced the discharge in the relations between the two countries in December 2014. The U.S. delegation is headed by the assistant Secretary of State Robert Jacobson.
Views:
Huey
With Obama so inept in his actions, wouldn't it be interesting to find a sleeper cell of terrorists in the US who used this new freedom by him to travel to Cuba as a method to get near Gitmo and do some damage there? It would be interesting to find this to happen and then have Obama explain away how he actually participated by opening up the route to Cuba as one of his policies....

We need a real Commander In Chief and not just a lying Coward In Chief as Obama has proven to be. Obama is our first black president, but also our first black, anti-American president. Impeach Obama and fire or vote out all of his evil, liberal cronies in 2016. Amercia and the world will be a much safer place once Obama is out of office. Amercia deserves better than Obama.
John
Before too much longer, Cuba will be another Miami.
....overpriced tourist trap...Ever been to Miami? It's disgusting, crime ridden....don't believe those TV shows showing just "beautiful people"....